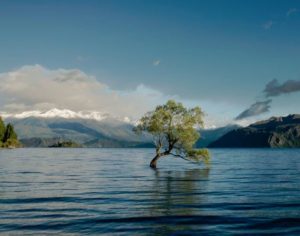 Of all natural disasters, nothing is more costly than flood damage. And surprisingly, whether you live on an island or a mountain, in a desert or by the water, you live in a flood zone. How is this possible?
Everyone's property has some degree of flood risk, even if your area has never flooded before. Some areas are at high risk, such as coastlines and near rivers, but areas with moderate to low risk can still experience flooding from poor drainage, snowmelt, sudden heavy downpours and broken water mains. In addition, changing weather patterns, erosion and land development can increase the risk of flooding.
If a flood does damage your home, will you be covered? Standard homeowners insurance policies exclude flood damage, and federal disaster assistance is only available to residents if the President declares a disaster. Even then, assistance typically comes in the form of a low-interest loan which must be repaid. The only way to be assured of compensation for your losses is to have flood insurance.
Most flood insurance policies have a 30-day waiting period before coverage begins, so it's important to purchase flood insurance before you need it. Talk to your Glenn Insurance representative to find the policy that's right for you.
Robin
Personal Insurance