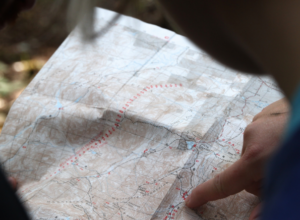 Choosing your Medicare Supplement Plan can be a daunting task. In New Jersey, we have twenty five different companies to choose from and there are eleven different plan options ranging from Medigap Plan A through Plan N.
If are you new to Medicare, I recommend reaching out to us and we can walk you through the whole process.  Request a Quote
Narrow Down Your Medigap Choices
If you are doing your own research before giving Glenn Insurance a call, these are the top five things I would review.
Is there anyone else in my household that is near age 65?

Some Medicare Supplement companies will offer discounts if you and someone else in your household purchase a policy from them. Sometimes it is a household discount and others it is a spousal discount. When combined, the premium savings can add up to several hundred dollars per year. Companies that offer the discount now are Aetna, Mutual of Omaha and Manhattan Life to name a few.

Will I be able to afford this policy in five, ten, fifteen years?

Many people will blindly purchase Plan F without carefully considering the affordability down the line. Medigap plans will increase on average around 5% per year through normal attained age increases. There are also plan increases due to claims usage within the companies' risk pool. You can always cancel your plan if it becomes unaffordable, and also reduce the coverage, but there may be underwriting involved to lower the plan say from F to N. The government has plans to remove Plan F in year 2020, so there is speculation that this can lead to higher increases in the future when compared to Plans G and Plan N.

Do I want the best value or the best plan?

This is somewhat related to the second question, but consider what you are getting for your money before picking Plan F because its "the best". Plan F has $0 copay for all approved Medicare Services, but a better value can be had by enrolling in Plan G or possibly Plan N. The only difference from Plan G to Plan F is the Part B deductible and the premium savings by taking Plan G will more than make up for that extra expense.

What company should you choose?

With twenty five different companies to choose from, it can be overwhelming. We usually only need to compare a few though, so this is easier than it sounds. My recommendation is to choose from one of the top three companies based on their pricing and the other points I've mentioned in this post. The good news is that all Medicare Supplement companies will pay the same exact way. If you have Plan F with Manahattan Life, it will work exactly the same as Plan F with CIGNA, or Amerihealth, or any of the other options. Different companies will charge different prices for the exact same plan. There is no need to overpay because your neighbor said their company is great or because of their brand recognition. As of this writing, the top companies for our 65 year old clients are Mutual of Omaha, Aetna, Amerihealth and AARP. There are some exceptions, but in order of pricing, those tend to be the better choices at the moment.

Are you in a guaranteed issue period?

When you first enroll in Medicare Part B, you have two months before and six months after to choose any Medigap plan you wish with no questions asked. If you have had Part B for longer than six months, you may still have some guaranteed enrollment rights, but it gets a little more tricky. You will likely then only have guaranteed right to purchase Plans A, B, C, F, K or L. If you want Plan G or N, you will need to go through medical underwriting. If you are in a situation where you don't have guaranteed enrollment rights to purchase the plan you want, you will need to go through medical underwriting. This is an easy process where you answer about fifteen health questions and the companies decide if you are an acceptable risk or not. Each company does look at you a little differently though, so depending on your health history, we will choose the company that will look you most favorably.
Want to do more reading on the subject or just not quite there yet?
Please call us anytime for a formal review of your options or read through Medicare's Guide to Selecting a Medigap Policy.
For Reference:
Medigap Plan Chart