Glenn Insurance is partnering with Capaldi, Reynolds and Pelosi to sponsor Gregory's Bar in the HEROtini Mocktail Challenge!
On Tuesday, July 25th Gregory's will be part of the HEROtini Night in Somers Point where the public can taste each establishment's signature drink and cast their vote.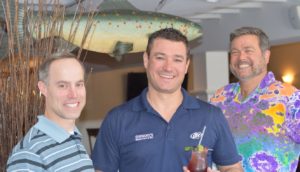 Here is the schedule: *

5:45PM: The Windjammer
6:15PM: Gregory's Bar
6:45PM: Charlie's Bar
7:30: The Doc's Place
8PM: The Anchorage
To vote for Gregory's Bar, text GREGORYS or GRAPES to 51555!
*Times are subject to change